The Extract Any Mail Ultimate is the latest and the UPGRADED version of the popular Extract Any Mail Pro software from Valid Email Collector. It has many NEW features and all known issues/bugs were fixed in this version.
One of the NEW features is the Bulk Import, which is used for loading multiple email accounts in the software with the required fields at a time.
For creating the Excel file, please follow these simple steps:
1. Do not change the column width.
2. The first column contains the email address
3. The second column contains the email account's password
4. The third column contains the IMAP/POP server.
5. The fourth column contains the port
6. The fifth column is for SSL. You need to use "True" if the encryption method is SSL and "False" if it doesn't use SSL.
7. The sixth column is for TLS. You need to use "True" if the encryption method is TLS and "False" if it doesn't use TLS.
| | | | | | |
| --- | --- | --- | --- | --- | --- |
| Email | Password | Server | Port | SSL | TLS |
| Your email address | Account password/App password | IMAP/POP server | IMAP/POP port | True/False | True/False |
| abc@xyz.com | ******* | Imap.xyz.com | 993 | True | False |
For using this feature, first open the application and click the "Import Accounts" option.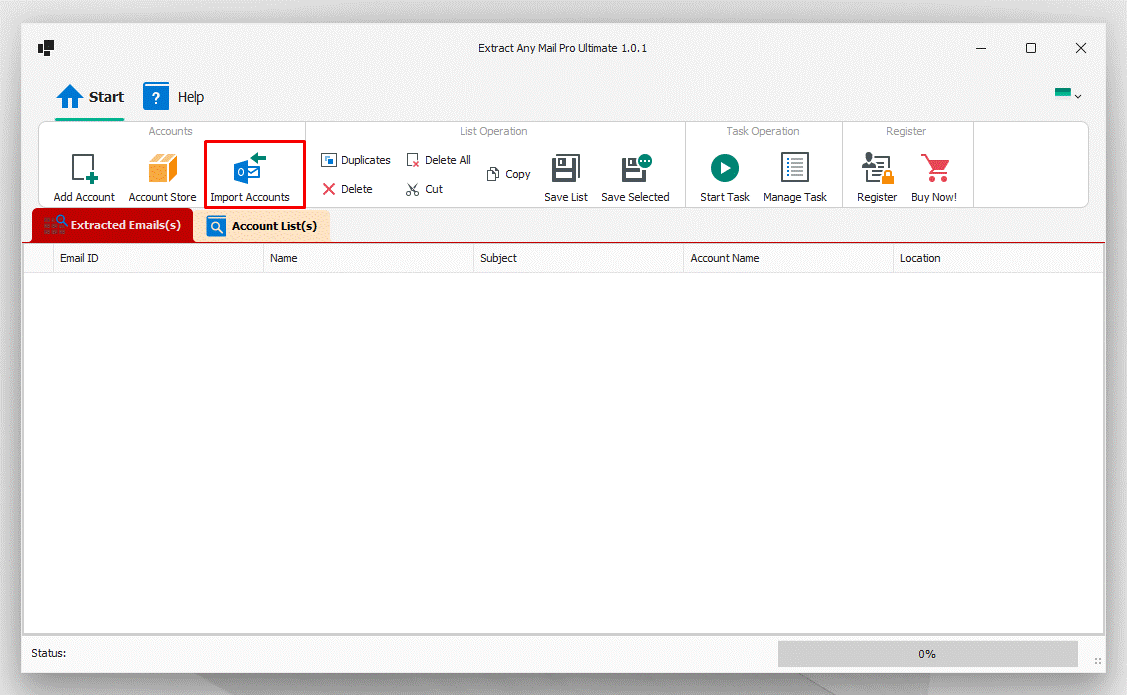 Once you click the option it will open a window and you will see "Import Excel" option.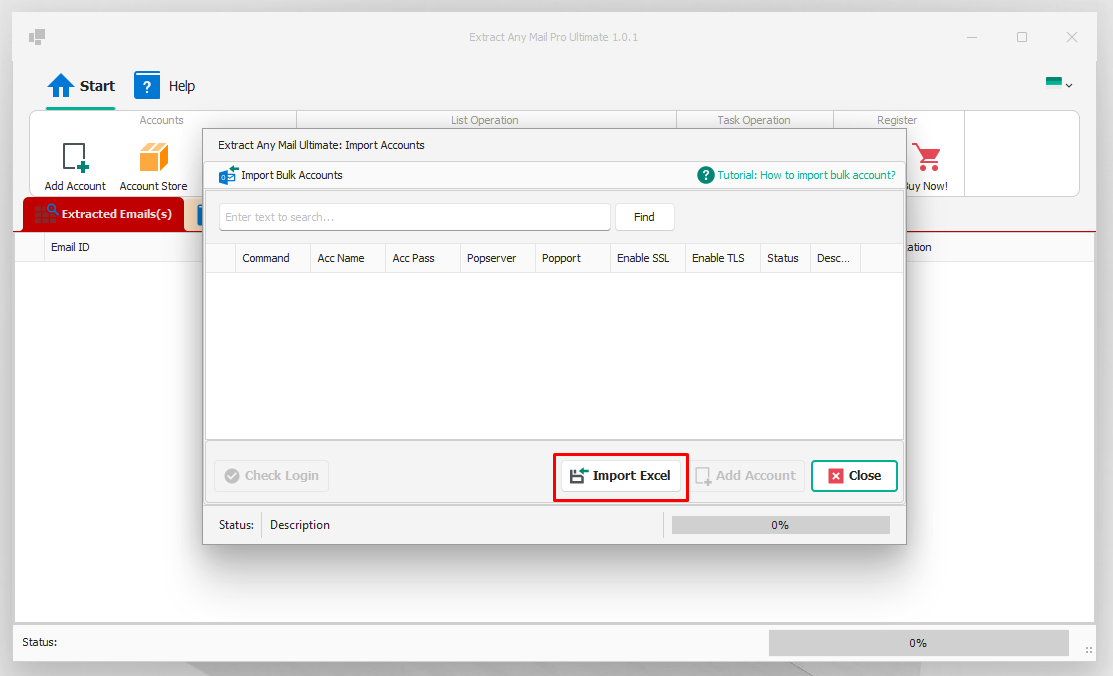 Now select the email accounts Excel file and open it.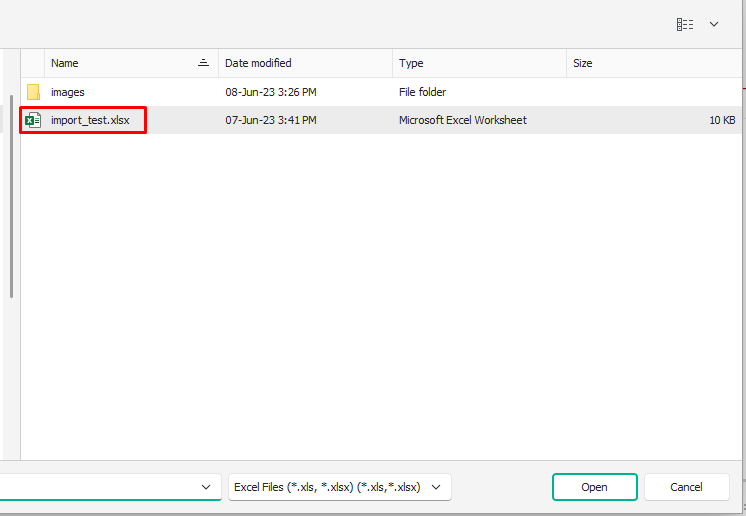 If the excel file is in correct format, then it will load the email addressed from the Excel file.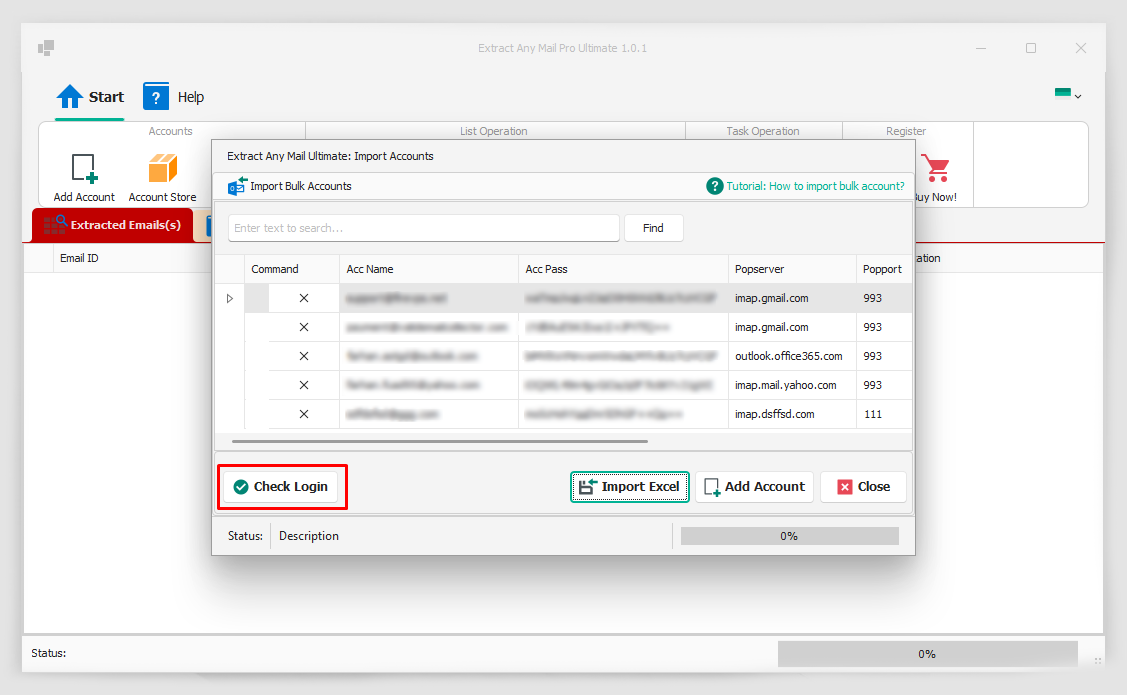 Once loaded, click the "Check Login" option to see if the credentials are correct.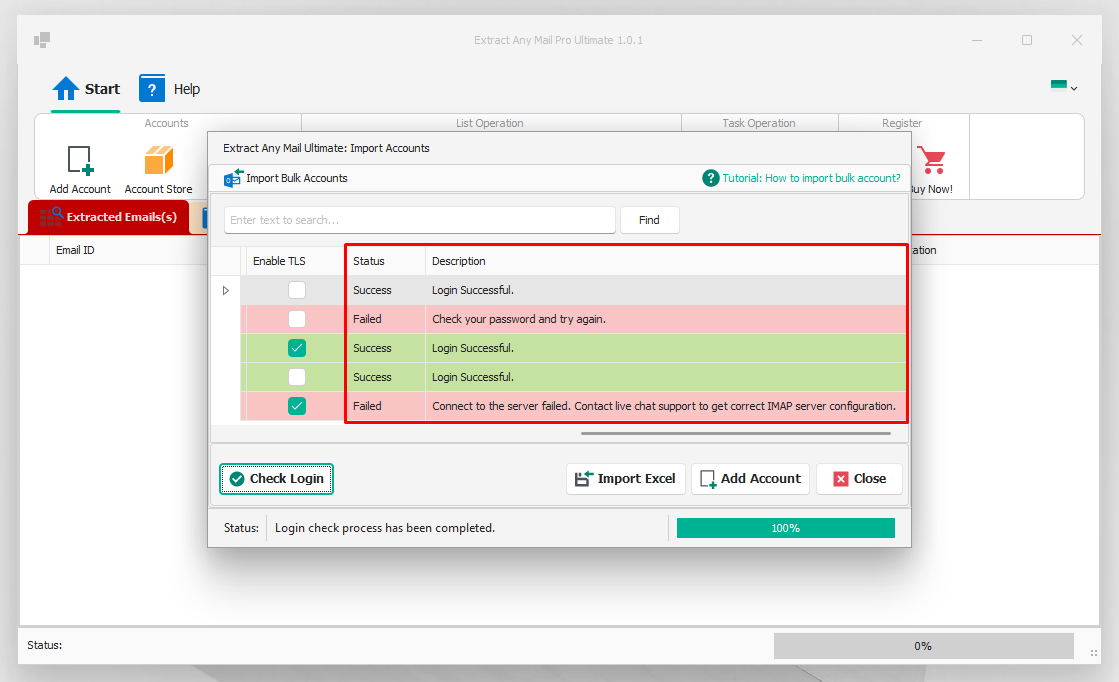 Once the checking is complete, it will show the status and error log if it is incorrect.
Now if you click the Add Account option, it will add the accounts that showed login success.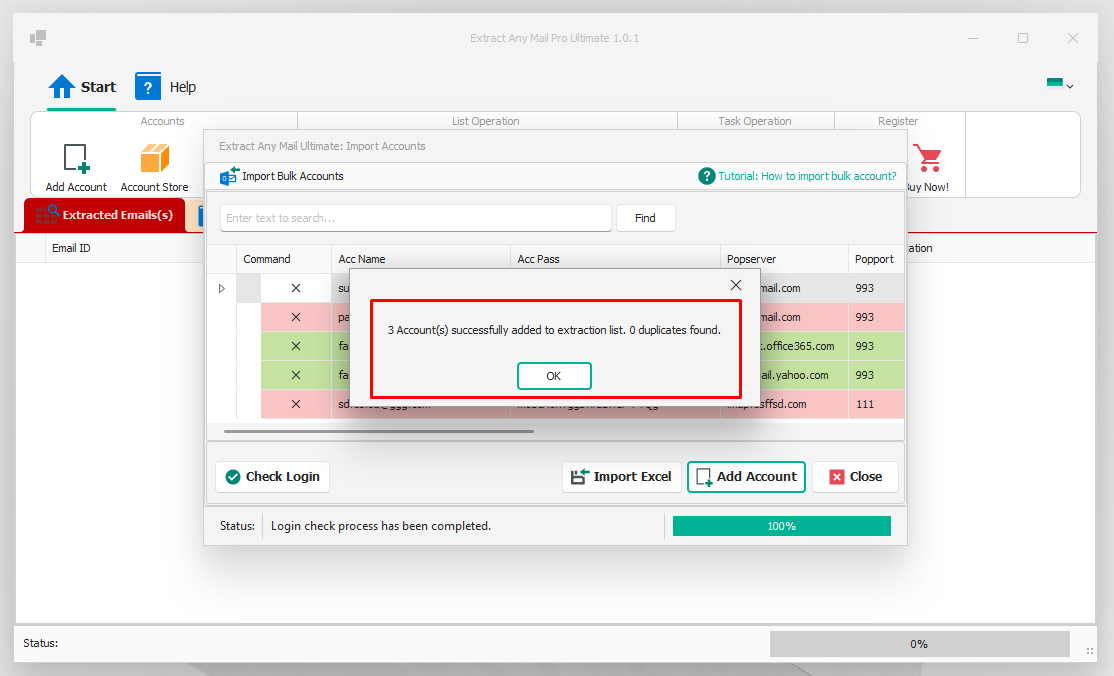 You will see the added accounts on the "Account List" tab.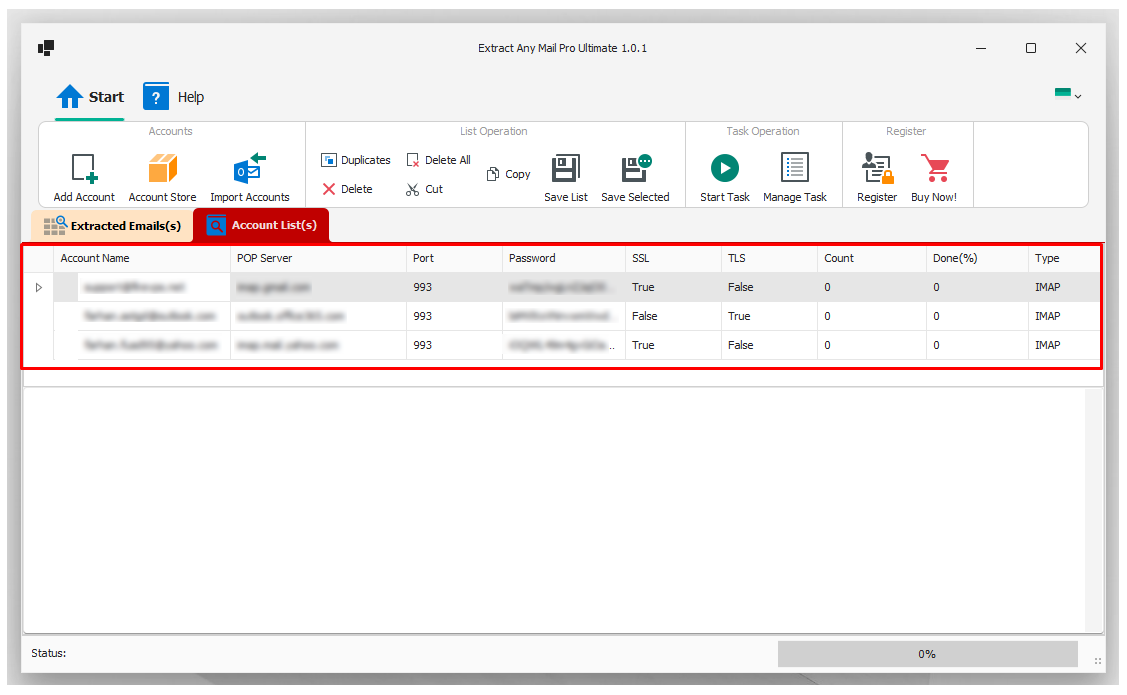 Still having issues, please knock us in Live Chat or Skype: