Email Sorter Ultimate
New Email Sorter Ultimate has been released. This email sorter version has Zimbra Judger inbuilt. Now you get both software power in one full package. Also, many new domains have been added to Email Sorter Ultimate. Email Sorter Ultimate quickly sorts email lists based upon MX records.
Get it now for only $50 life-time access.
Email Sorter Ultimate sorts your email list
Many new domains added. Bug fixed.
Email Sorter Ultimate In Action
Unlimited number of mailing lists.
Support filtering mail list by mail server.
Support export email list to TXT, CSV, XLS and other file formats.
Real-time display email sorting status.
Not finding the options you are looking for? Need more sorting options? Please Contact Us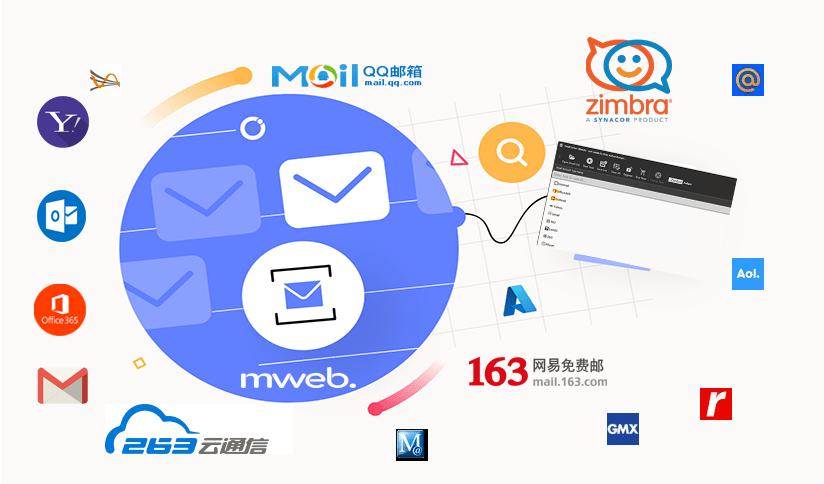 Email Sorter Ultimate
Limited time deal*
Now Price Only
50$
40$
(20% Discount)
Screenshot of Email Sorter Ultimate
Email Sorter Pro sorts your email list and save them in a following separate lists:
1and1
163
263
Aliyun
Protonmail
Synaq
amazon
anazana
aol.com
hiworks
qq
Worksmobile
ARSMTP
aruba
att.net
chinaemail
Rackspace
Yahoo
cn4e
Comcast
Coremail
cox.net
Rediffmail
Yandex
domainlocalhost
Earthlink
global-mail
Gmail
register.it
Yizhigher
GMX
Godaddy
hibox
hinet
RR
Zimbra
Hotmail
icloud
iinet
ionos
Serviciodecorreo
Zmail
Kundenserver
Mail.ru
Mailplug
Mimecast
Serverdata
mweb
Namecheap
Naver
NetEase
Sina-mail
NetworkSolutions
Office365
Others
Outlook
Strato
I already have Email Sorter Pro. Can I upgrade my license?
Yes, you can upgrade your license to the latest version. Please go to this page for more information: 
Upgrade Now.
Can I verify emails with the Email Sorter Ultimate?
No. you cannot verify email addresses with it. It is only for sorting email addresses according to their MX records.
How many sorting options are there in the Email Sorter Ultimate?
Currently, there is 57 different sorting option in it.
How many email addresses can I load at a time?
You can load more than 500K at a time.
What is Zimbra judger used for?
Zimbra Judge is used for checking the Zimbra hosted email addresses.
Why does the sorting process gets slower when Zimbra Judger is enabled?
When you enable the Zimbra Judger, it checks every email addresses against Zimbra server which makes the sorting process lengthier and slower.